Tree Trimmers in Bowling Green, KY
For over 20 years, Lamb Tree Service has been the go-to source for tree trimming and removal in the Bowling Green, KY area. Our experts are capable of handling any job you need us to perform. We'd be glad to come out and keep your trees and your property looking great.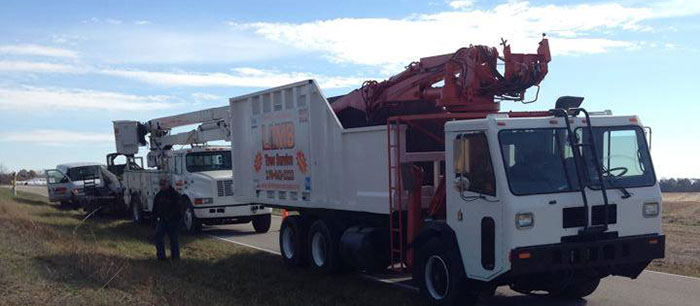 The Best in Local Debris Removal Companies
Since 1992, Lamb Tree Service has been family-owned and operated to provide area residents with the highest level of customer service possible in Bowling Green, Warren County, Edmonson County, Simpson County, and Allen County, KY. In that time we have become a trusted name nationwide among debris removal companies thanks to our ability to handle even the most dangerous and extreme jobs and the most difficult trees. Not only do we have the best climbers and tree trimmers around, but we are even able to reach tall heights with a crane and airlift trees with our helicopter! Clearly, we are not your average tree service.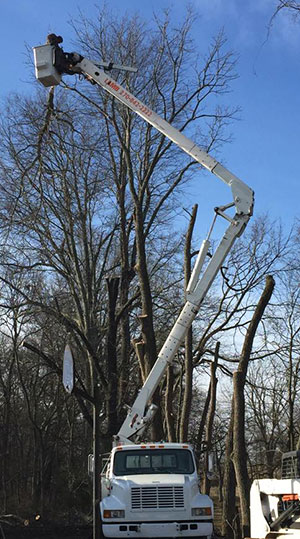 Lamb Tree Service's offerings include trimming and removal, stump grinding, tree injection, hauling, storm damage, debris removal and more. There really isn't a job our team of experienced professionals can't handle. In addition, you can always rest easy when our team is on the job—we're power line clearance certified, CPR and first aid certified and tree diagnosis certified. When you're in need of trustworthy debris removal companies in Bowling Green, KY, we hope you'll get in touch with Lamb Tree Service to experience the best in the industry. Here are just a few of the biggest benefits that come with using our services:
We have over 20 years of experience in our local area as tree trimmers.
We have all of the machinery needed to accomplish even the toughest jobs.
We are power line clearance certified, CPR and first aid certified and tree diagnosis certified.
We are available to take on emergency jobs after you suffer major storm damage.
We have multiple locations to better serve you.
Contact Us
For more information about our services or to schedule an appointment, contact Lamb Tree Service's tree trimmers today.
Lamb Tree Service services a 50-mile radius around Bowling Green, KY including:
Warren County, KY
Allen County, KY
Simpson County, KY
Yesse, KY
Logan County, KY
Brownsville, KY
Bowling Green, KY
Plum Spring, KY
Rockfield, KY
Woodburn, KY
Drake, KY
Bee Spring, KY
Richardsville, KY
Hydro, KY
Russellville, KY
Auburn, KY
Lewisburg, KY
Smiths Grove, KY
Dunmor, KY
Franklin, KY
Edmonson County, KY
Scottsville, KY
Fountain Run, KY