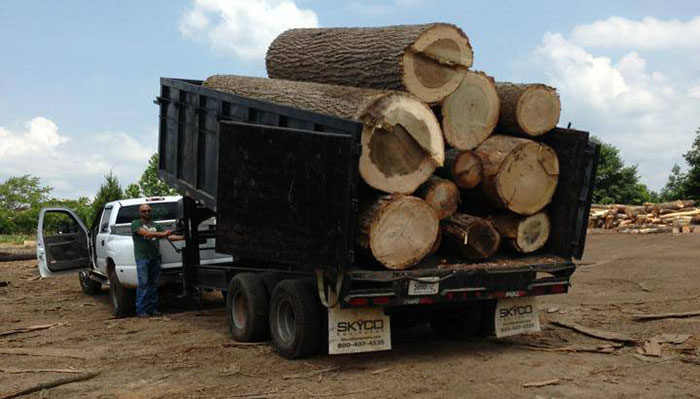 Since 1992, family-owned Lamb Tree Service is one of the largest in the area. We have locations in Bowling Green, KY, Paducah, KY, Elizabethtown, KY, Franklin, KY, Nashville, TN, and Clarksville, TN.
We opened in 1992 and now Lamb is a trusted name nationwide!
We have experts that can handle even the most dangerous and extreme trees. We can reach almost anything with our crane and can even air lift trees with a helicopter! Save your trees; we can do that too with our tree injection products!
We have the best climbers around (for those trees we can't reach with a bucket).
Our storm team has been on the road helping people clean up tree damage debris and demolishing houses and motels that were beyond repair. There isn't a job our company can't handle in Bowling Green, Warren County, Edmonson County, Simpson County, or Allen County, KY!
For more information contact our tree stump removal service today at 270-842-2222 or visit our contact us page.